Upcoming Events

April 10th. 2014

Independent Scholars Evenings.
7:00 p.m.
Moline Commercial Club
1530 Fifth Avenue. Moline

Earth Changes: Building on time cycles prophecy.

A discussion of some of the current and potential earth changes being tracked by a multitude of internet observers and a brief review of some time cycles theory.

Michael Rosenthal is an Independent Scholar. He has completed extensive graduate work in philosophy, religion, and psychology from the University of Iowa and in his independent study.

Facebook page: institutecht@gmail.com
Website: www.qcinstitute.org
Email: institutecht@gmail.com
or: qcinstitute@sbcglobal.net
Phone: 309-762-9202

Independent Scholars' Evenings are sponsored by
The Institute for Cultural & Healing Traditions, Ltd. A 501(c)3 organization under US laws since 1996.

Contributions may be sent to:
The Institute for Cultural and Healing Traditions, Ltd. 1530 Fifth. Avenue. Moline. IL 61265
All contributions are fully tax-exempt.

Please see our archives.





3rd Fridays of the month:
Upcoming show: Friday 18th 2014
It's that time again - 5th Year of The...
River City Radio Hour

" A Night of Gospel Music"

Presenting: Jason Parchert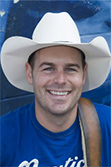 1530 Fifth Avenue, Moline, IL
AT
THE MOLINE COMMERCIAL CLUB
on the 2nd floor of the Moline Club building
Social Hour @ 5:30p.m.
Dinner @ 6:30p.m.
Show @ 7:30p.m.
The Moline Commercial Club's Chef Linda will be serving a magnificent gourmet dinner prior to the show, by reservation only.

Please call 309-762-8547 to make a reservation.
Elevator is at the 16th Street entrance.
Tickets for Dinner & Show: $25.00/person

Tickets for the show: $5.00/person

*This event is open to the public and the audience can attend the show without dinner.