Upcoming Events
Independent Scholars' Evenings.
7.00 p.m. CENTRAL: May 28, 2023
Mastering neo-Marxism (Critical Theory): Horkheimer, Odorno, Lukacs, Gramsci, et al
This will be an INTERACTIVE SESSION to work with your computers or phones.
Continuing the series of the Marxification of America: 4th Semester.
by
Andrushka Lareau.

About the author:
Andrushka is currently pursuing a PhD in Forensic Psychology with a specialty in the Biophysics
of Mind and Criminal Behavior. Andrushka conducts research at WIU both in the Quad Cities
and in Macomb, IL. He is an expert in Frankfurt School Critical Theory. Aside from his
academics in the sciences, he has recently finished a rigorous five-year seminar on 20th Century
Politics. Additionally, Andrushka is a graphic design artist.
Free Conference Call:
Dial-in # (727) 731-2607
Free and open to all.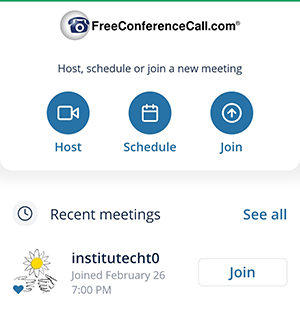 Independent Scholars Evenings are sponsored by
THE INSTITUTE FOR CULTURAL & HEALING TRADITIONS, Ltd.
.......................................development through innovative scholarship
The Institute for Cultural & Healing Traditions, Ltd is a 501©3 organization since 1996
www.qcinstitute.org
email: instistutecht@gmail.com

ABOUT THE INDEPENDENT SCHOLARS' EVENINGS:

To all area Independent Scholars: These are your evenings. Let us know as and when you wish to use these evenings to present your work for discussion.

Held every Thursday evening at 7.00 pm
during a shortened academic year, these evenings are focused on the topic of presentation, and are intellectually stimulating, free, and open to the public.

Independent Scholars give a presentation-discussion to an audience of interested co-learners during these Evenings which are dedicated to the scholars giving the presentation. Audiences actively participate bringing their ideas and critique to the scholars' work.

As co-learners, your presence is vital. Your presence supports the work of the Independent Scholars as their original work is being finalized for publication or further ongoing presentation.

Dedicated to the promotion of the ongoing work of Independent Scholars, these Evenings are not commercial evenings, although many Independent Scholars have privately benefited commercially from their presentations at these Independent Scholars' Evenings.

Additionally, often in today's economy, citizens cannot, or do not wish to, get monetary employment in their area of interest and training; or their interests have changed and continue to change as they grow, as is often the case. These ISE or Independent Scholars Evenings are the venue or vehicle for this parallel work in today's modern era.

Keeping these considerations in mind, The Institute promotes the work of Independent Scholars. The Institute does this by providing a free-standing structured organization to Independent Scholars who give their presentations at these dedicated weekly Independent Scholars' Evenings.

Not governed by any State Educational Board requirements, or potential existing bias of departmental heads or peers, yet within the perimeters of Federal and State laws, these free-standing Independent Scholars' Evenings sessions are dedicated to those who wish to use these evenings for their ongoing personal life's work.

Independent Scholars' Evenings are sponsored by The Institute for Cultural & Healing Traditions, a 501(c)3 organization according to the United States law at State and Federal levels since 1996.

The Institute is free-standing. Although we have a Board of Directors, we do not control the content of presentations. Social perimeters and market forces decide and are factored into governing the success of Independent Scholars personal work.

The Independent Scholars' Evenings are purely a Community organization for intellectual inquiry, expression and the Freedom of Speech.

The Institute for Cultural & Healing Traditions, Ltd is a 501©3 organization since 1996


Facebook page: institutecht@gmail.com
Website: www.qcinstitute.org
Email: institutecht@gmail.com
Phone: 312-498-7207

The Institute for Cultural and Healing Traditions, Ltd. Or Institute CHT for short.
IHMVCU
PO BOX 1010
Moline, Il. 61266


You can donate by check: mail to any of our above addresses. Write checks out to The Institute for Cultural and Healing Traditions

Please see our archives.